Click (tap) around the numbers in the CG restoration diagram below!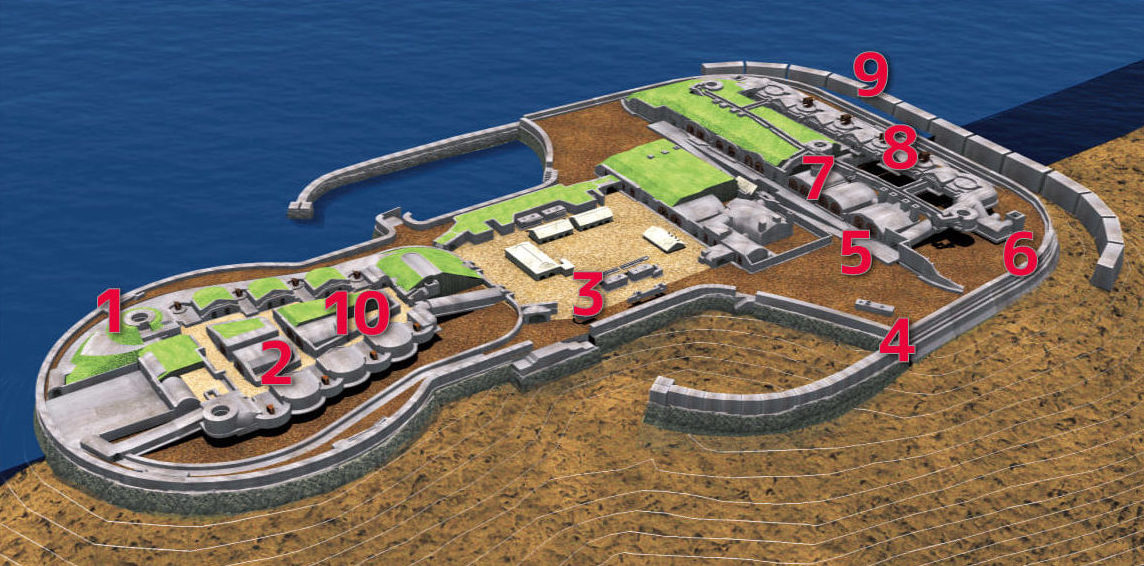 From December 2000 to August 2007, the No.3 sea fort removal project was conducted as part of the Tokyo Bay waterway maintenance project. After suffering enormous damage from the Great Kanto Earthquake in 1926, the No.3 sea fort was affected by wind storms for many years, leaving only a few of its original structure. The No.3 sea fort was built with the most advanced engineering skills of the time, and it is believed that the measures against subsidence and waves are precious and worth of note in modern civil engineering history.
In order to preserve this valuable material for future generations, we mainly drew up a restored drawing based on the information revealed in the removal work, and then verify it multilaterally with a 3D CG model, and then used computer graphics (CG) to restore the No.3 sea fort.
1.
Battery
2.water
3. Water storage tank
4. Revetment
5.
Ammo storage with chimney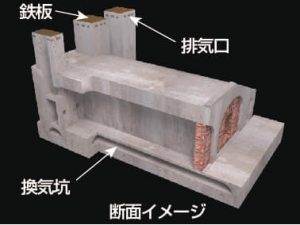 6.
Power and light house
7.
Observation post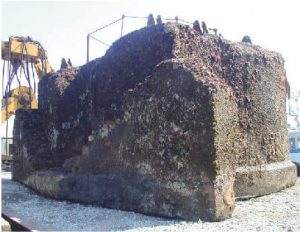 8.
Cannon side ammo storage
9.
Head breakwater (large reinforced concrete caisson)
10.Large barracks